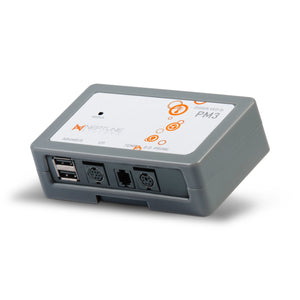 Dissolved Oxygen Module
PM3
Dissolved Oxygen Module- PM3
Many marine aquarists only give the oxygen content in their aquarium water a passing thought, not fully understanding how the level of the Dissolved Oxygen (DO) in their tanks can affect their entire tank population.
In one way or another, everything (fish, invertebrates, corals, algaes, bacteria) in the oceans and in marine aquariums react with oxygen. Most of the living beings of this planet require oxygen in order to metabolize nutrients. Fish, invertebrates, corals, and bacteria ingest O2 and expel CO2 day and night.
Your critters are not the only things that use oxygen in your tank. Organic materials (i.e. Dissolved Organic Compounds, uneaten food and fish detritus on the bottom of the tank) consume a lot of oxygen as they break down. And now it's even popular to add nitrifying bacteria additives which multiply very rapidly, consuming a large portion of the available oxygen in the tank water.
 
Read more about here.
---
We Also Recommend