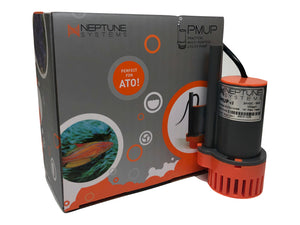 Practical Multi-Purpose Utility Pump -Version 2 (PMUPv2)
PMUPv2
Practical Muti-Purpose Utility Pump - Version 2 (PMUP)


The PMUP Version 2 is a 24VDC submersible pump that was designed to directly connect to the DC24 accessory ports on either the 1Link module OR the same ports on the new Energy Bar 832. The PMUP is a multi-purpose pump that can be used for many different tasks on your aquarium.  The most popular uses will be auto-top off and media reactors.
The version 2 of the PMUP offers an out-of-water/auto shutoff feature, new colors and an easy no tip design.
For more information please see here.
 
---
We Also Recommend